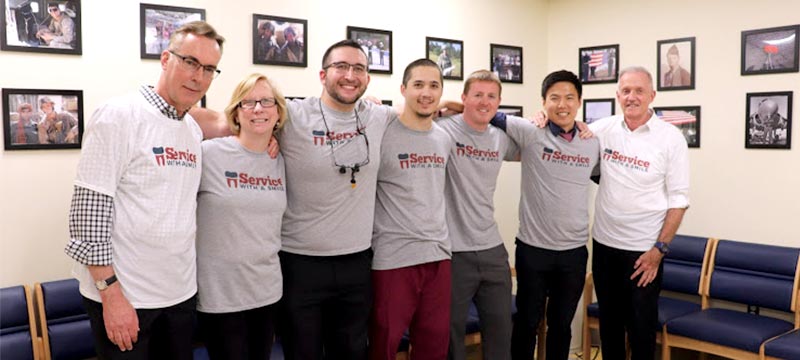 Secretary Ash Carter, PhD
Director of the Belfer Center for Science and International Affairs and Belfer Professor of Technology and Global Affairs at the Harvard Kennedy School
Secretary Carter has spent more than three decades leveraging his knowledge of science and technology, global strategy and policy as well as his deep dedication to the men and women of the Department of Defense to make our nation and the world a safer place. He has served many roles outside of his government service including distinguished visiting fellow at Stanford University's Hoover Institution, lecturer at Stanford's Freeman Spogli Institute for International Studies, Senior Executive at the Markle Foundation, Senior Partner of Global Technology Partners, and an advisor on global affairs to Goldman Sachs. He served on the boards of the MITRE Corporation, Mitretek Systems, and Lincoln Laboratories at the Massachusetts Institute of Technology (M.I.T.) and as a member of the Draper Laboratory Corporation. He was elected a Fellow of the American Academy of Arts and Sciences and is a member of the Council on Foreign Relations and the Aspen Strategy Group.
For his government service, Secretary Carter has been awarded the Department of Defense Distinguished Service Medal, DoD's highest, on five separate occasions. He received the Defense Intelligence Medal for his contributions to intelligence and the Joint Distinguished Service Medal from the Chairman and Joint Chiefs of Staff.
Secretary Carter is author or co-author of 11 books and more than 100 articles on physics, technology, national security, and management.
Secretary Carter is serving as an Honorary Chair on our Board of Directors.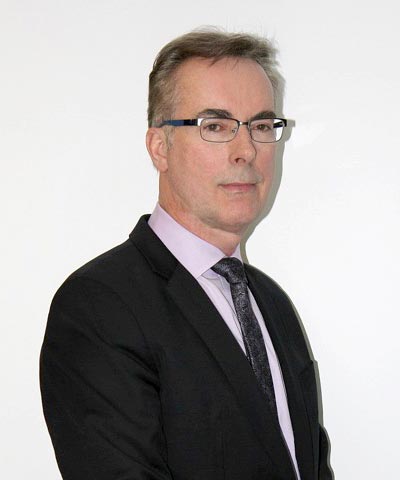 Dr. Gerard Kugel, DMD, MS, PhD
Associate Dean for Research and Professor of Comprehensive Care at Tufts University School of Dental Medicine
With an expertise in Clinical Research and Esthetic Dentistry, Dr. Kugel is a reviewer for The New England Journal of Medicine, JADA, The Journal of Esthetic and Restorative Dentistry, and the Clinicians Report. He is on the Editorial Board of The Journal of Cosmetic Dentistry, Compendium and Inside Dentistry, where his is Editor Emeritus. He is a Fellow in the Academy of General Dentistry and the Academy of Dental Materials. Dr. Kugel is on the Board of Directors of a number of nonprofit foundations and has his PhD in Dental Materials and his Executive Certificate in Management and Leadership from the Sloan School of Management at MIT.
Dr. Kugel has published over 200 articles and over 300 abstracts in the field of restorative materials and techniques. He has given over 400 lectures both nationally and internationally. Dr. Kugel is part of a group practice, the Trinity Dental Center in Boston, MA.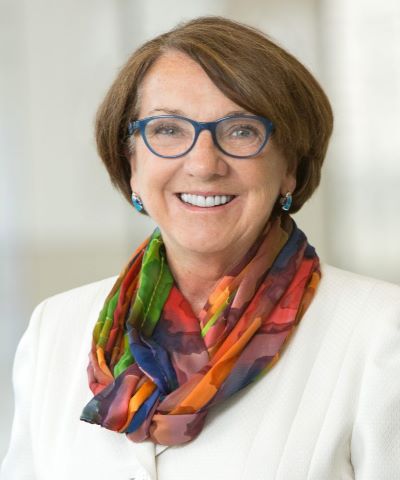 Dr. Kathleen O'Loughlin, DMD, MPH
Executive Director and Chief Operating Officer of the American Dental Association
Dr. O'Loughlin is the executive director of the American Dental Association, the nation's leading advocate for oral health. She is a nationally recognized leader in the health care, nonprofit and education sectors, and she speaks around the country about the profession of dentistry, oral health care delivery, public health policy, dental practitioner mental health and wellness, interprofessional collaboration within health care delivery, and on the need for diversity within the dental profession. She was the first female dental school class president and valedictorian of Tufts University School of Dental Medicine and is the first female executive director of the American Dental Association, which was founded in 1859.
Prior to joining the ADA, Dr. O'Loughlin served as the Chief Dental Officer for United Health Group, and President and CEO of Delta Dental of MA.
Dr. O'Loughlin practiced dentistry for over 20 years in Medford and Winchester, MA, while serving as an assistant clinical professor at Tufts University School of Dental Medicine in the Department of General Dentistry as a course director. She received her bachelor's degree cum laude from Boston University in 1974 and her doctorate from Tufts University summa cum laude in 1981. In 1998, Dr. O'Loughlin received a master's degree in Public Health and Health Care Management from Harvard University. She became Trustee of Tufts University in 2006 and is the Chair of the Board of Advisors for Tufts Dental School.
Dr. O'Loughlin is a member of several dental organizations and has received numerous awards.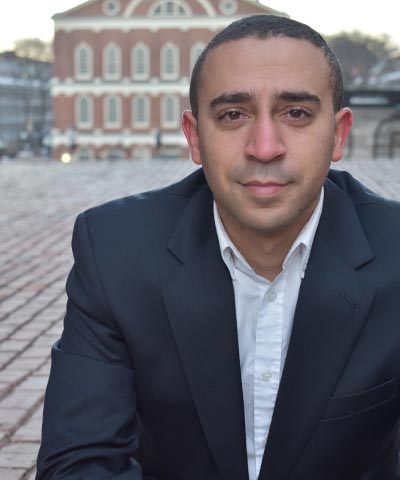 Lieutenant Jimmy Santos
Jimmy Santos has worked in public service at the local, state, and federal levels advising elected officials on veterans' issues, national security, and foreign policy.
He served in the United States Air Force as a lead tactics instructor flying over 180 combat missions in Afghanistan, being named a Top 40 Under 40 Veteran in 2014. Jimmy is a Political Partner with the Truman National Security Project and a Leader with Veterans for American Ideals.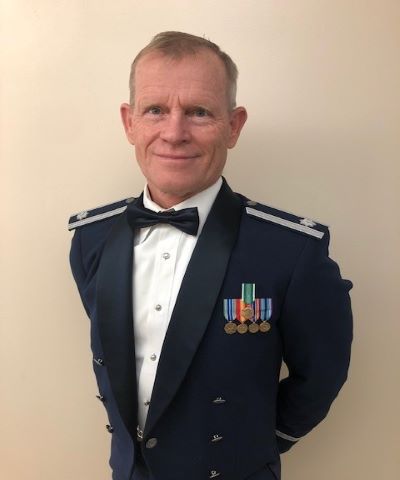 Lieutenant Colonel Raymond Martin, DDS
Chief of Dental Service, 102d MDG/102d IW, Otis ANGB, JBCC
Dr. Raymond Martin graduated from the University of Texas Health Science Center at San Antonio with his DDS degree in 1983. He completed a General Practice Residency in 1984 at Tufts University School of Dental Medicine and has been in private practice since then.  He has served as President of the Massachusetts Dental Society and as a Trustee of the Academy of General Dentistry representing the New England Region. He currently serves with the Massachusetts Air National Guard as Chief of Dental Service at Otis Air National Guard Base on Cape Cod.  Dr. Martin has recently been deployed twice for the COVID-19 pandemic commanding a vaccine team and a hospital support team.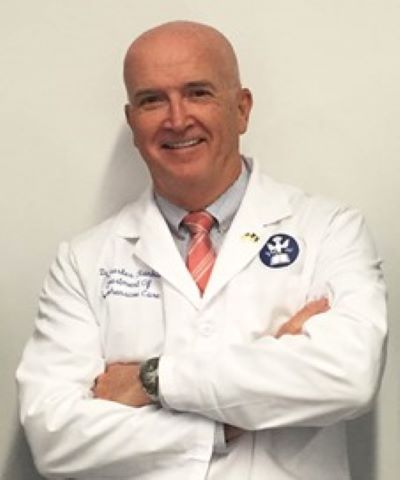 Dr. Charles Rankin, DMD
Professor Emeritus at Tufts University School of Dental Medicine
Dr. Charles Rankin entered the dental field in 1968 when he was assigned as a dental technician in the U.S. Air Force. He received his B.A. in Biology from Salem State College in 1976 and his D.M.D. from Tufts University, School of Dental Medicine in 1979. He practiced five years as an Air Force general dentist and returned to Tufts to earn his endodontic certificate in 1986. He practiced endodontics at Andrews AFB in Maryland and the U.S. Air Force Academy in Colorado Springs, Colorado before retiring from the Air Force in 1995. Dr. Rankin joined TUSDM in 1996 and served as the Director of Predoctoral Endodontics for fifteen years, until he was appointed as the Interim Chair of the Department of Oral Diagnostics and Health Promotion (Department of Comprehensive Care), which he held for 6 years until 2018. Dr. Rankin has lectured locally, nationally and internationally as well as published several articles in peer-reviewed scientific journals.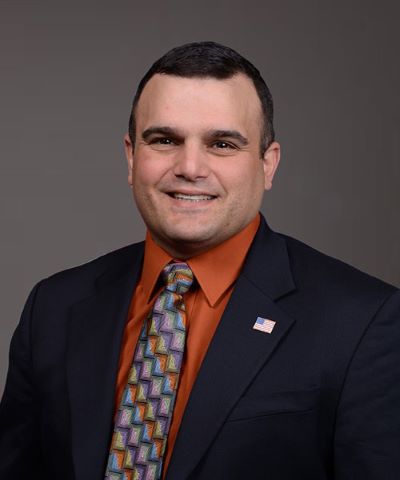 Lieutenant Colonel (retired) Aram Donigian, MBA
Adjunct Professor at Tuck School of Business at Dartmouth and Lecturer at Tufts University Department of Urban and Environmental Planning
Aram Donigian served in the U.S. Army for 21-years as an Infantry and Public Affairs officer, deploying three times to Afghanistan. He taught management and leadership courses at West Point and the Air Force Academy. He co-founded the West Point Negotiation Project and is the co-author of several articles on negotiation within the military context. He is a Senior Trainer with Vantage Partners specializing in leadership, relationship management, critical thinking, and emotional intelligence. In addition to his work with corporate clients, Aram delivers training on strategic influence and negotiations for Navy SEAL Platoon Leaders.
Aram received an MBA from the Tuck School of Business at Dartmouth, and his BS from the United States Military Academy at West Point. He currently teaches the Negotiations course at Tuck School of Business at Dartmouth and Tufts University.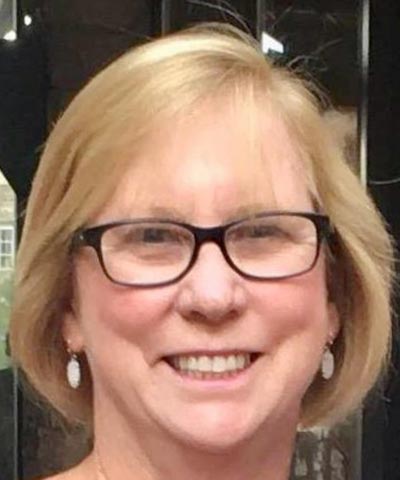 Kathryn Dolan RDH, MEd
Kathryn Dolan RDH, MEd is the Director of the Tufts Statewide Community Dental Program and an Assistant Professor at the Tufts University School of Dental Medicine (TUSDM), Department of Public Health and Community Service. Her career in public health began over 35 years ago establishing community-based dental programs for children and adults with intellectual and developmental disabilities. She is course director for Oral Health Promotion, Epidemiology, School-Based Pediatric Clinic Rotation and co-teaches the elective Health Literacy Intensive course at TUSDM. Professor Dolan mentors students who are interested in special care dentistry, community-based dental programs and health literacy.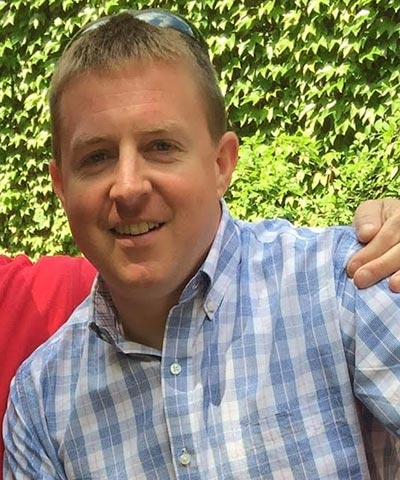 Dr. Brent Mullen, DMD
Dr. Brent Mullen, DMD, is a recent graduate from Tufts University School of Dental Medicine. He attended dental school through the Army's Health Professions Scholarship Program. He earned his B.S. from the University of Southern Indiana and M.S. from the University of Nebraska-Kearney. He is currently serving in the Army at Fort Campbell, KY. He enlisted in the Army after high school in 2003 and served one deployment to Iraq in 2004-2005. As a dental student, he sought opportunities to learn how to lead community programs through The Mission Continues and Travis Manion Foundation. His work with Service With A Smile has been awarded by the New England Patriots, Boston Celtics, American Dental Association, Dental Lifeline Network, the American Association of Public Health Dentistry, Tufts Honos Civicus Society, received the Mark Gonthier Endowed Senior Prize Fund in Outstanding Service, and received the President's Volunteer Service Award. His passion is improving access to oral health for veterans through the work of Service With A Smile.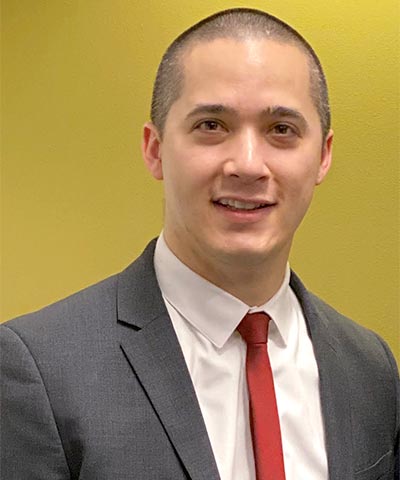 Dr. Keith Nguyen, DMD
Dr. Keith Nguyen, DMD, enlisted for five years in the Army after high school. He deployed twice to Iraq where he spent over two years of his service. After the military, he studied biology at the University of Texas at San Antonio. He then joined Tufts University School of Dental Medicine to be able to continue to serve people and commissioned in the Army Reserve to give back to the military community after dental school. He currently practices dentistry in Texas.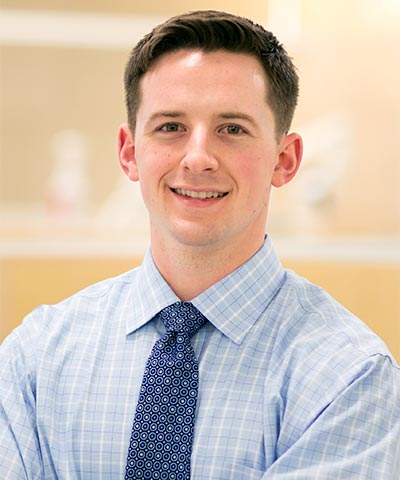 Dr. Thomas Whitmer, DMD
Dr. Thomas Whitmer, DMD, is a Massachusetts native. He served in the United States Marine Corps as an infantry rifleman and deployed to Iraq in 2007 and in 2008-2009. After completing his military service, he obtained a Bachelor of Science in Dental Hygiene from Forsyth School of Dental Hygiene at Massachusetts College of Pharmacy and Health Sciences (MCPHS) University in 2013. He practiced as a dental hygienist in the Boston area. He then returned to school and obtained his Doctor of Dental Medicine from Tufts University School of Dental Medicine in 2018. To further his training as a dentist, he completed a general practice residency through the Veteran's Health Administration at the Veterans Affairs Medical Center in Lebanon, Pennsylvania, in 2019. He is currently a resident in Dental Anesthesiology at Jacobi Medical Center in Bronx, NY.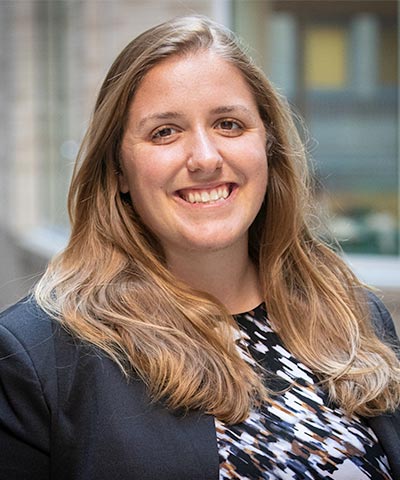 Theresa DeLucia
Theresa has been working with Service With a Smile since she started her position as a Research Administrator at Tufts University in 2019. She assists the team with fundraising, grant writing and award management. Theresa is deeply passionate about helping others and giving back to our local community. She has many family and friends whom are veterans , and enjoys volunteering for an organization that gives back directly to this wonderful community of people.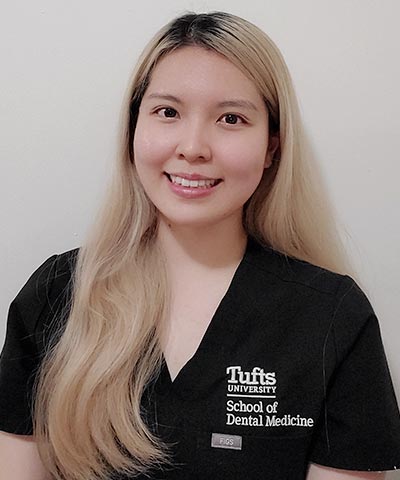 Yoon Na Choi
Yoon Na Choi is a dental student at the Tufts University School of Dental Medicine (TUSDM). She graduated with a Bachelors' Degree in Biological Science with a pre-health concentration in 2015 at the State University of New York at Buffalo. She was an honor graduate of the major and achieved Summa Cum Lade award. Upon graduation, Yoon Na joined the Army as a first-generation immigrant and a first member of the family who voluntarily joined military service. She attended Basic Training at Fort Sill, Oklahoma, and 68W Combat Medic Advanced Individual Training at Fort Sam Houston, Texas. In 2019, Yoon Na was honorably discharged from Active Duty when she was selected for Health Professional Scholarship Program (HPSP) to go to dental school and continue her dedication to serving the nation. At Tufts, Yoon Na takes on leadership in Korean American Dental Association (KADA) and an active member of HPSP military organization.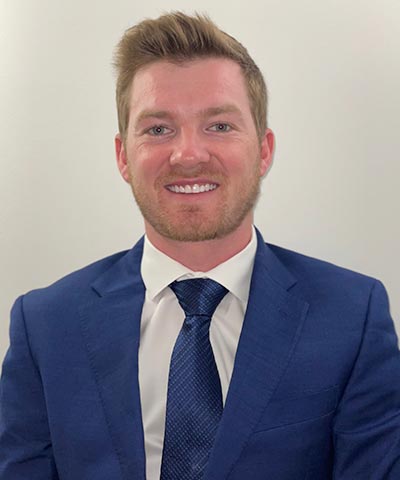 Devin Gillis
Devin Gillis is a fourth-year dental student at Tufts University School of Dental Medicine. He graduated Magna Cum Laude from the University of New Hampshire earning his Bachelor of Science in Biomedical Science. Devin serves as a class representative on the Tufts Curriculum Committee and as the Oral Surgery Club President. He is a recipient of the Northeast Delta Dental Scholarship and the American College of Oral and Maxillofacial Surgeons – William H. Bell Award. Throughout his time at Tufts, Devin has participated in several community service activities including: Tufts Give Kids a Smile Day, Tufts Bridging Healthy Smiles with the Boston Living Center, and Cradles to Crayons – Boston. Devin hopes to pursue a career in Oral and Maxillofacial Surgery following graduation from Tufts.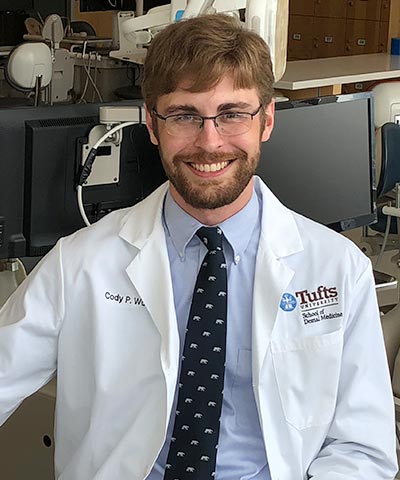 Cody Woods
Cody Woods is a DMD candidate for the class of 2022 at Tufts University School of Dental Medicine. He received his B.A. degree from Bowdoin College in 2016.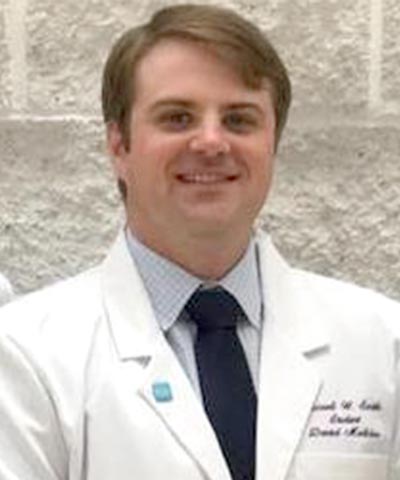 Russell Smith
Russell Smith is D22 dental student at Tufts University School of Dental Medicine and current Chapter President for the Service with a Smile Program. He is a graduate from the University of South Carolina in Columbia SC and Barry University in Miami FL, where he earned his Bachelor of Science in Biology and Master of Biomedical Science respectively. Russ is also the current President of the American College of Prosthodontics club and past President of Alpha Omega International Dental Fraternity. During his dental school career Russ has been involved in multiple community service activities (Alpha Omega's-Tooth Day at Fenway Park with the Box Red Sox plus American Academy of Pediatric Dentistry-Give Kids a Smile). Upon graduation Russ is pursuing a specialty in Prosthodontics.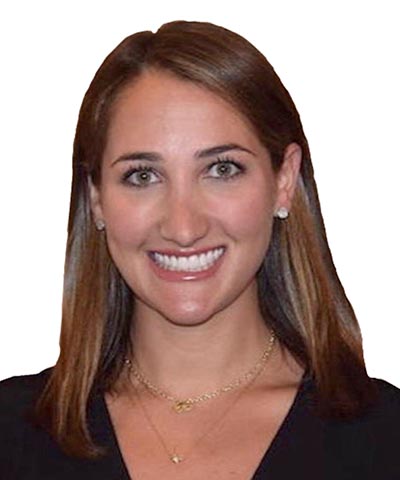 Olivia Ingram
Olivia Ingram is a D24 student at Tufts University School of Dental Medicine. She serves as the Secretary for the Service with a Smile Program.
Olivia graduated with honors from the University of Virginia in 2020 with a bachelor's degree in Kinesiology. While at UVA, she published her first abstract that was presented at the International Liver Transplant Society Annual Congress in Lisbon, Portugal. Olivia participated in dental fellowship programs in Mallorca, Spain, as well as St. Jude Children's Research Hospital, where she observed dental professionals and volunteered in the communities. She plans to continue giving back to the community through Service with a Smile.